DISY Supports Campaign to Save The Cyprus Grass Snake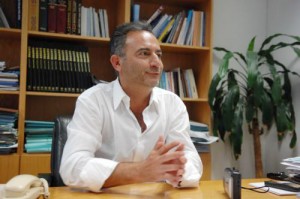 Mr. Averof  Neophytou, Deputy President of DISY has supported the campaign to save the Cyprus Grass Snake and has written to  the Minister of Agriculture, Natural Resources and the Environment raising the issues of the possible extinction of the Cyprus Grass Snake and to assign Snake George the captive breeding project.
Snake George and The Cyprus Reptile Society thank DISY fot their support which is gratefully received.
What is DISY? 
DEMOCRATIC RALLY OF CYPRUS
DIMOKRATIKOS SYNAGERMOS (DISY)
 Glafcos Clerides, founder of DISY and Honorary President,
elected President of the Republic 1993-1998 and 1998-2003
 Founded: 1976
Members: 35 000
President: Nicos Anastasiades
Deputy President: Averof Neophytou
Director General: Panayiotis Antoniou 
International Secretary: Alexandros Sinka 
Share of vote: 30,34% (Parliamentary elections 21 May 2006)
MPs: 18 (out of 56-seat Parliament)
The Democratic Rally is one of the biggest parties of Cyprus and is involved all aspects of political life in the island, strongly represented at all levels of local authority, with numerous mayors and local councillors.