Good News and Some Not So Good News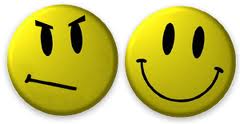 Snake George has emailed "Cyprus Reptiles" to say that Nick Symons (Director of the ESC in Cyprus) had telephoned him to inform him that the Captive Breeding Project under the EU LIFE Project, which includes the Cyprus Grass Snake, has been awarded by the Cyprus Government to a University located in Greece.
George says "To be honest the decision from the Government to give the University this project is not bad. I believe that in Greece they have also very good scientists and also they have the "grass snake" for themselves and the communication between Cyprus and Greece is of course much better for them so lets see what happens next."
He went on to say "Nick  also told me that I should write a letter to the Ministry of Agriculture which should be like an application to get involved with this project."
George is also finalising the legal formalities for the Cyprus Reptile Society and will announce the details soon.
The Cyprus Reptiles web site  will let you know more of George's plans for 2011 as soon as we have further news from him.
No related posts.
Related posts brought to you by Yet Another Related Posts Plugin.