Snake George says conservation plan too little, too late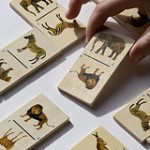 A LOCAL reptiles expert yesterday hit out at government plans to save the Cyprus grass snake, saying the rescue plan should have been launched years ago.
On Monday, the Game Fund announced it was to bring over a US expert to draw up a plan for saving the fast disappearing species, called a water-snake in Cyprus.
But Paphos reptile expert Hans Jorg Wiedl, known as Snake George, told the Cyprus Mail yesterday that the time for studies had passed.
"The situation is so bad that if we do not do something very soon we will have lost the Cyprus grass snake forever," he warned.
Snake George – arguably the island's foremost authority on reptiles – said he had gone to the government with a plan for saving the grass snake "many years ago."
Snake George questioned the wisdom of the Game Fund decision to spend money and time on bringing over a US expert when he was willing, ready and able to do the job himself.
"I know exactly what has to be done and what the problem is," he said.
Snake George can lay claim to having "re-discovered" the Cyprus grass snake, which is a local variety of the more widespread Eurasian species, after it had been declared extinct a few years ago.
The small snake was found at an undisclosed wetland site in the Paphos area.
"I recently found it at another site, but I would not want people to know where," Snake George told the Mail yesterday.
The snake lives in streams, ponds and dam edges and feeds on frogs, crayfish and fish.
Its numbers have been hit by habitat loss and, principally, by poisoning from pesticides used to eradicate mosquitoes
Cyprus Mail February 3, 2000
No related posts.
Related posts brought to you by Yet Another Related Posts Plugin.